We asked our members what they love about their membership, and we've made some improvements just for you in 2022.

Your new membership items will allow you more freedom and creativity when showing your support for the brown and gold!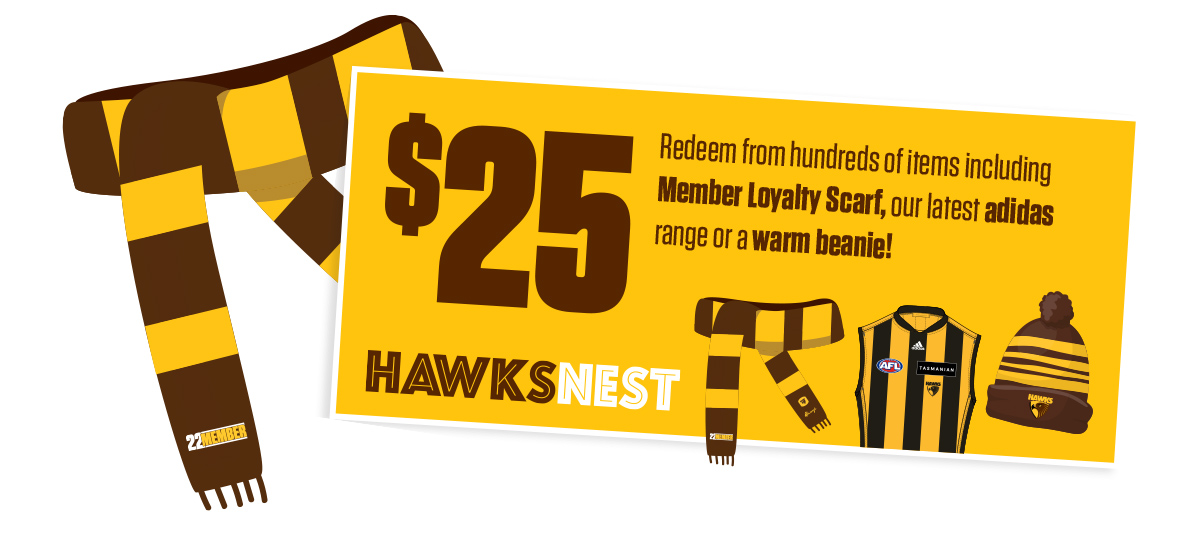 In 2022, members will receive a $25 HawksNest voucher in their fulfillment packs! This gives you the freedom to redeem an item of your choice, or put it towards something larger. Look out for our exclusive member merchandise range which features the traditional Member Loyalty Scarf. What's even better is you'll be receiving a free shipping code, so you won't have to pay any additional delivery fees.

Please note: Lethal, Legends and Kennedy Club members all receive a scarf as well as a voucher. Baby and Toddler Hawks will receive a scarf only (no voucher). Lethal Club members receive a $50 HawksNest voucher.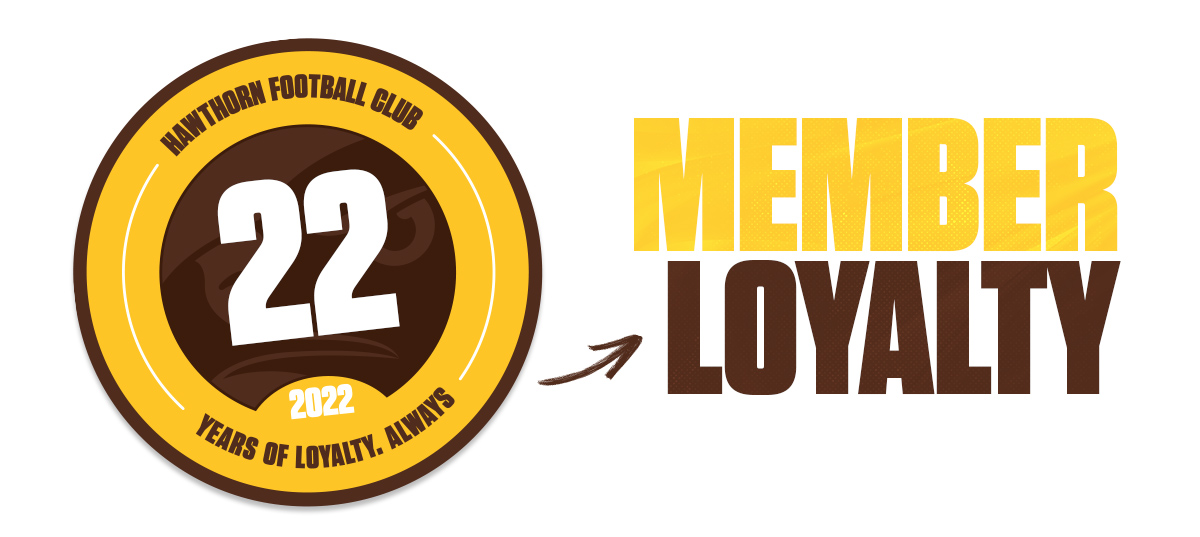 We have so many loyal members around the world and we know you love to show it off! In 2022 you will receive a separate loyalty patch in your fulfillment pack. By sending your patch separately it means you now have the choice to attach it onto any merchandise item you wish! Why not attach it to your favourite cap, a blanket, your Hawks guernsey or even a beanie? The choice is yours!
Show us how creative you are and post your photos on socials using the hashtag #always and @hawthornfc

Bumper stickers are new and improved and all members will get one. We can't wait to see you driving around with your new sticker proudly displayed on your car.

Junior Hawks Heroes members will receive a personalised sticker sheet with fan favourites Hawka and Hawkette! We can't wait to see where you choose to put your stickers – get creative Hawks Heroes!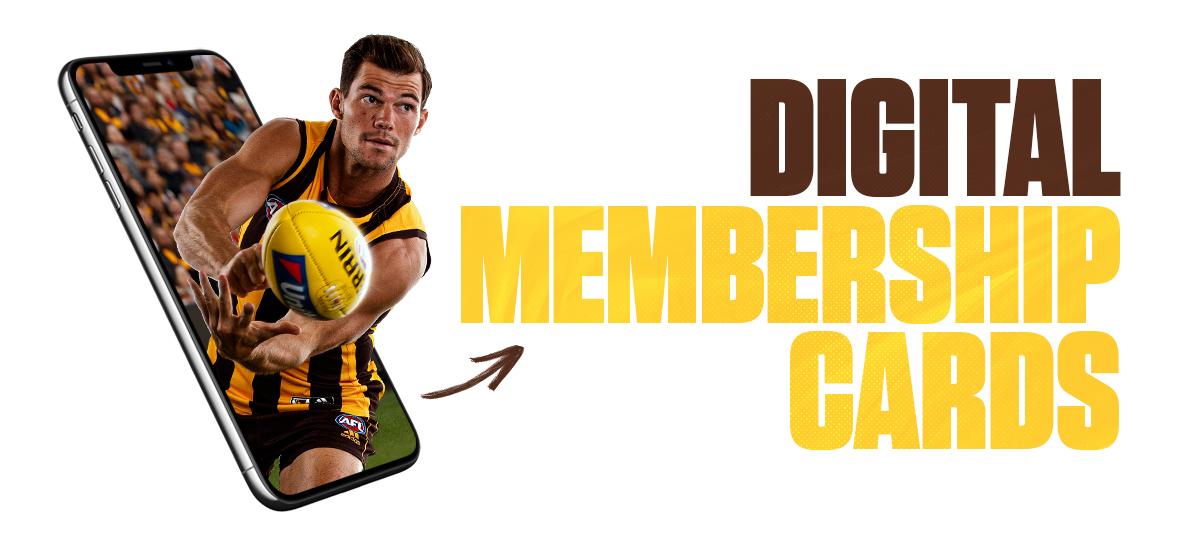 Mobile or digital ticketing at AFL games has been encouraged in venues over 2020 and 2021 due to COVID-19 related health requirements.

As a result, some changes have been made to Hawthorn Football Club membership cards for 2022. Reserved Seat Holders will receive a barcoded card that can be used to scan in at home games. However, General Admission members will now receive a souvenir card, meaning access to matches will be obtained through your digital membership card. If you would like to opt out from receiving a membership card click here and complete the questions linked to your invoice.


Hawthorn Football Club are proud to offer members more eco-friendly options in 2022 and play our role in making positive change for our planet. We have reduced the number of harmful materials that are used when sending out a membership pack. See below some of the positive changes we've made in 2022:
Introduced compostable mail bags
Recycled paper and ink will be used for all mail outs
Our voucher program means less wastage as unwanted items are not sent out
More personalised and on-demand products are used, also resulting in less wastage
If you would like to donate back your membership pack to the club, please click here

That's right! Packs will arrive faster this year. We have partnered with TLA Worldwide and local fulfilment warehouse Direct Mail Management (based in Dandenong South VIC) to ensure speedy delivery of your membership pack! You will get a notification when your items have been lodged with Australia Post, and large parcels will be fully tracked.


New and improved for 2022, our Member Rewards program is back!
Hawks members can access hundreds of discounts and deals on experiences and attractions across Australia and New Zealand, plus great deals from our current partners including Nissan and AIA Health!
To access your Member Rewards, please download the Hawks App and follow the steps below:


After years of banging down the door for an AFLW licence, our time for campaigning has come to an end and it is now time to take flight. With our sights firmly set on Round 1 of AFLW Season 7 there is much work to be done. Join us on the journey as we lay the foundations for success. In signing up to be a Foundation Member of our AFLW program, your $100 Take Flight donation will contribute to putting the building blocks in place to ensure our Hawks AFLW team has every opportunity to soar as they take their place in the highest level of competition.
If you would like to donate/support our AFLW program, click here