We asked our members what they love about their membership, and we've made improvements including changes to our Membership Packs for 2022!
In 2022, members will receive a $25 HawksNest voucher in their fulfillment packs! This gives you the freedom to redeem an item of your choice, or put it towards something bigger like some new 2022 adidas gear! Look out for our exclusive member merchandise range which features the traditional Member Loyalty Scarf. What's even better is you'll be receiving a free shipping code, so you won't have to pay any additional delivery fees.
Below are some steps on how you can redeem your 2022 Member Voucher: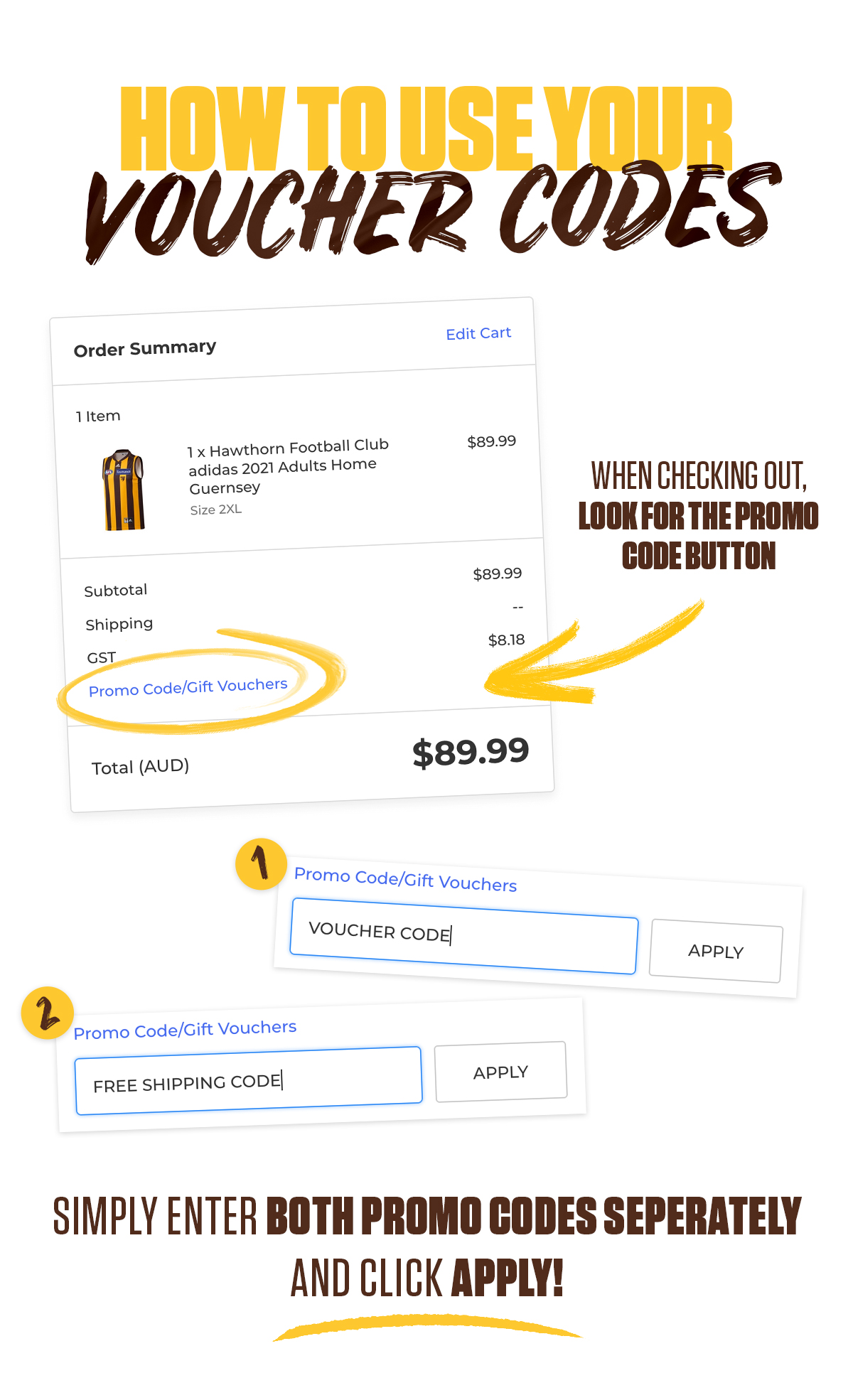 Head to HawksNest now to redeem your voucher!
If you are having any issues with redeeming your voucher, or would like some help, please contact our friendly membership team on 13000 HAWKS (42957) or email membership@hawthornfc.com.au.