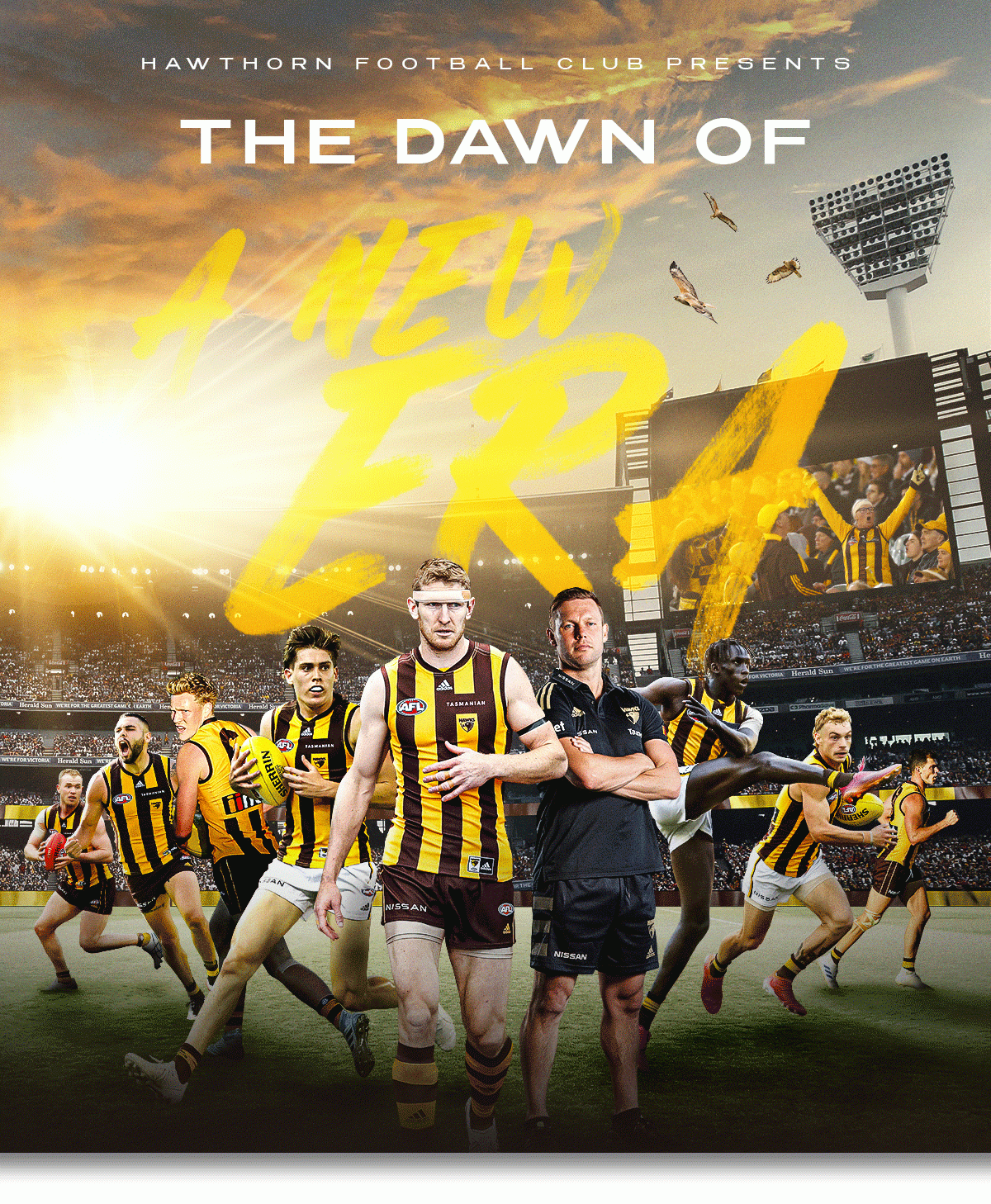 A NEW DAY. A NEW FRONTIER.
THE SAME BROWN AND GOLD PRIDE.
The future for Hawthorn starts now. It has all the makings of a promising future – CJ, Daysy, Worps, DGB. And with Sam at the helm, he's driven to give you a new and exciting brand of footy, something you can really get behind and be proud of!
More than ever, we want YOU to be there from the beginning of this new chapter. We want those stands full of brown and gold!
This means when you sign up for an 11-game home membership, you only pay for a 3-game. Or join our Dunstall Club and only pay for an 11-game home membership. For the kids, sign up for Hawks Heroes Premium and only pay the price of Hawks Heroes.
Join the Hawthorn family now and receive a FREE upgrade!
11-game Home General Admission Membership - SAVE $105
Dunstall Club Membership - SAVE $70
Hawks Heroes Premium - SAVE $70
A Hawks membership is more than just footy! You also get access to exclusive news, member rewards and 10% off HawksNest merchandise.

Membership terms and conditions apply. Additional fees and charges may apply. Entry is subject to capacity and may not be guaranteed.